MICE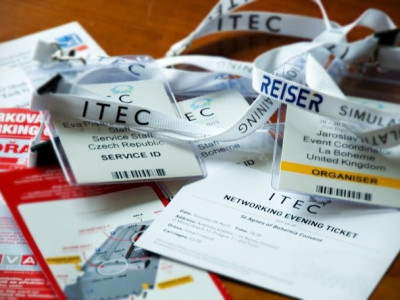 Incoming and DMC La Bohème provides professional customized services for meetings, incentives, conferences and events in Prague. Due to the city's excellent conditions for conference and incentive tourism, central Europe and Prague in particular have become the hot spot for business meetings and motivation stays. Our goal is not only to attract international conference and incentive organizers to Prague, but also to help them to see and experience as much of this thriving city as possible over a limited amount of time.
INCOMING TRAVEL AGENCY LA BOHÈME WILL GUIDE YOU THROUGH THE PROCESS OF PLANNING TO SUCCESSFUL MEETING:
Site selection - Together we identify the finest properties which best fulfill your criteria. Perform site inspections to check the accommodation, meeting space and other facilities.
Registration - Let our travel agency help you prepare and fill out the registration forms, handle all bookings, and cancellations and distribute the meeting materials.
Catering services - Our meeting agents can prepare menus according to your preferences, from a standard banquet to an extravagant theme menu.
Design management - Oversee the site's final look, place the signage, exhibitor booths and decorations.
Transportation - Transportation services in coaches of all sizes and qualities.
On-site staff - The meeting coordinators will find helpful staff that will assist you during your stay from the minute of arrival to the very departure.
Translation services - The travel agent will secure the interpretations, translations and services of multilingual guides for you.
Technical equipment - La Bohème coordinate the latest in audiovisual equipment to conform to your needs.
Guest programs - Leave the programs for the participants' companions who do not attend the meeting to us.
Incentives -We organize a great variety of programs ranging from very simple to highly elegant social gatherings.