About us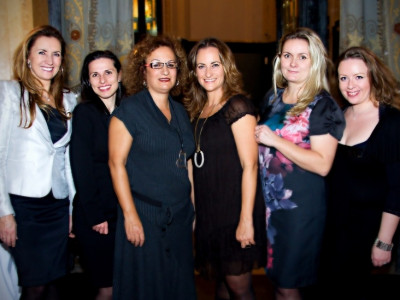 La Bohème was founded in 1991 and in just a few years became the leading DMC in the Czech Republic offering services to clients worldwide.
We offer all kinds of services for all types of clients: for individuals and groups as well as for organizers and participants of conferences, congresses, incentives and sports events.
Our goal is not just to awake interest and attract the attention of big conference organizers. We strive to present the Czech Republic as a destination where you can experience and organize a perfect event or meeting exceeding your expectations.
Our priority is providing top quality services thus achieving client's maximum satisfaction.
You can always rely on our friendly multilingual team.
The Czech Republic is the perfect destination not only for organizing large-scale events such as grandiose international conferences but as well small-scale company events, celebrations and team-buildings. The capital- Prague, often nicknamed the "Golden City" offers a vast choice of hotels with conference facilities suitable for all kinds of events. Take advantage from the unique lieu and benefit from Prague's Conference Palace, exposition halls, restaurants and festive halls where it is possible to hold meetings as well as press conferences, gala dinners, cocktails or fashion shows.
In cooperation with our partners specialized in AV equipment we are able to provide high quality AV technical solutions together with highly qualified operational staff.
Our preferred service offer is the preparation of "tailor-made" events, especially incentive and team-building programs. We are here to accomplish your wishes. According to our customized approach philosophy upon request we include entertaining and motivating tasks or quests into standard city sightseeing tour programs. We always strive to aim for professional creative work. Each and every project recieves the same meticulous attention to detail.
Our main mission is to provide high quality services always exceeding our client's expectations. Satisfied clients with pleasant memories of events organized by La Boheme wishing to return back to Prague and to the Czech Republic are our main reward.
La Boheme's proud is it's professional team with more than 20 years of experience in the travel business and speaking more than 10 languages.
Another big advantage is our long term experience and excellent relations with hotels and other service suppliers.