References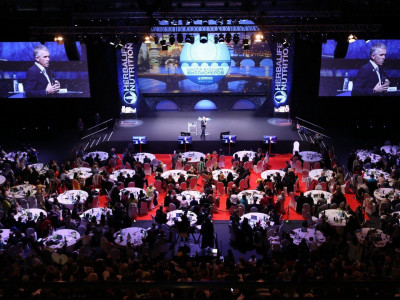 Currently we are working on the organization of THE INTERNATIONAL FORUM FOR THE MILITARY TRAINING, EDUCATION AND SIMULATION SECTORS for 2000 - 3000 participants - ITEC 2015
Incentive groups of PHOENIX and NOVARTIS ISRAEL.
We organized the arrangements of the stay of the European football club OLYMPIQUE LYON in Mlada Boleslav and Pilsen and also for the basketball team SIG STRASSBOURG in Prague.
With pleasure we organized a creative arrangement for the company 3M ISRAEL.
Successfully we organized incentive programs for groups - VORWERK POTUGAL, convention ENI ITALY -downstream gas and power for 400 participants, BEZEQ ISRAEL, MDEC ISRAEL.
AMDOCS, BANKIA SPAIN, SAB MILLER PERU,AL.CO DESIGN, BIONIKE and BAYER ITALY, VW ARGENTINA, MASTER PRO, BNP, ALSTOM, POLARIS, EDENDRED, SOCIÉTÉ GÉNÉRALE and IMERYS FRANCE.
AMEX ITALY - 550 participants
OIC ITALY - 600 participants
Novartis, Mutua, Caja Madrid, Mafre, Gobierno Vasco, Pool-CME, Danone - Font Vella, Iveco, Schering Plough, Andromaco, Braun Dexon, Breezcom, Orange mobile, Comverse, Motorola, IBM, Carrefour, Unesco, Air France, Nestle, Renault, Pfizer Pharma, NYSSA, Amercian Medical Association, ČEZ, JEEP, John Deere, Nowaco, T-Mobile, Česká spořitelna - Erste bank, Adera services EU