Poland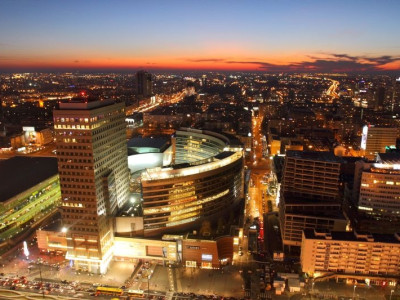 Warsaw, the capital of Poland, was founded in the 13th century on the both banks of the Vistula River, which divides Warsaw into 2 parts. You can find the influences of Western and Eastern Europe there. There are many firms, banks, theatres and cinemas on the west bank of the river. The eastern part of the city is poorer. Warsaw is a place full of life and has its own distinctive atmosphere. However, the city has a sad history. During the war the city was destroyed and then rebuilt. The current capital Warsaw is full of life, shopping malls and skyscrapers. The dominant of the city is the huge Palace of Culture and Science.
What to see:
The attractive place for tourists is the Old Town - the World Heritage of UNESCO. Very attractive is also the Royal Route, the Chopin museum and site of a former Jewish ghetto.

What to do:
The Castle Krolewski (Royal Castle), which was originally built in the 13th century and was the seat of Mazovian dukes. Upon transfer of power (domination) from Krakow to Warsaw became the seat of the king and the government. Except this one castle there can be found another royal residence, the Wilanów Palace. During your stay in Warsaw you should also visit the Lazienki Palace, which is called The Water Palace.