Tailor made tours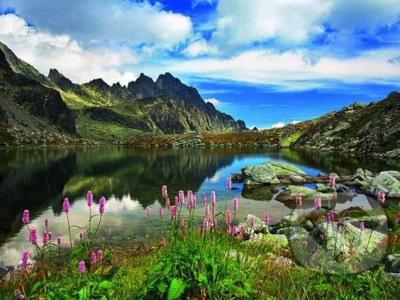 LA BOHEME PRESENTED THE BEAUTY OF SLOVAKIA TO THE EMPLOYEES OF ISRAEL ELECTRICITY COMPANY
La Boheme in cooperation with Israeli tour operator organized 9 days lasting trip through Slovakia´s natural
beauties for employees of Israel Electricity Company.
We picked up the best places for the group. As they landed in Vienna, our trip started there followed by Bratislava where we spent overnight at very comfortable Austria Trend Hotel Bratislava.
Then we continued to Grand Hotel Praha in High Tatra Mountains combined with Low Tatra Mountains which were closing the trip at one of the best hotels in the region – Tri Studnicky Hotel – first feng-shui hotel in Slovakia.
The group had visited places such as:

• Banska Bystrica
• Hrebienok in High Tatras
• mountain lake Strbske pleso
• Cave of Liberty
• Dobsinska Ice Cave
• Spis Castle
Unique mountains and unique atmosphere of all places and all hotels made the trip unforgettable to all of the participants.
We are glad that it was another success for La Boheme event department and for Israeli tour operator as well.