Our event - Smetana Hall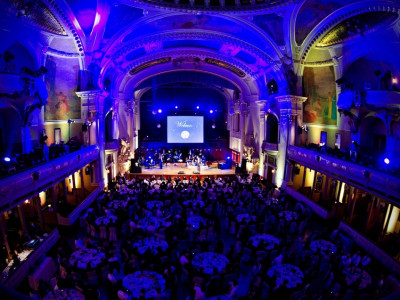 THE SMETANA HALL OF THE MUNICIPAL HOUSE is one of the most suitable spaces to organize festive dinners. Elegant spaces of the Municipal House will give grace and flair to your festive evening.
The AMDOCS gala dinner and the prize delivering ceremony was held exactly in the Municipal House.. There were welcome cocktails prepared in all meeting rooms of the Municipal House and the festive atmosphere was even enhanced with a string quartet and glass harp virtuoso musical performances.