Our event - St.Agnes Cloister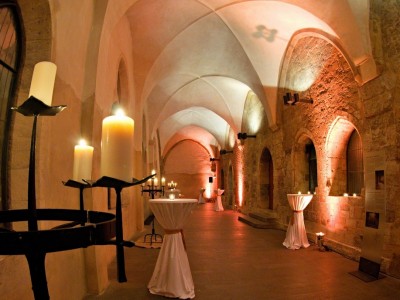 Saint Agnes Monastery is a mystical place for organizing a welcome party.
Also the AMDOCS company chose the Saint Agnes Monastery including all its spaces for their event.
The customers were first surprised approaching the place, through its garden lit with torches where Medieval music band was playing and jugglers and firebreathers were performing. Entering the monastery premises the guests were welcomed by a harp player and treated with a tasty snack offer. After the company's management opening speech held in St. Salvator's Church a festive rout was held in all Monastery halls. There were comfortable chairs prepared in the Presbytery and St. Francis Hall and a pianist entertained the guests.