DMC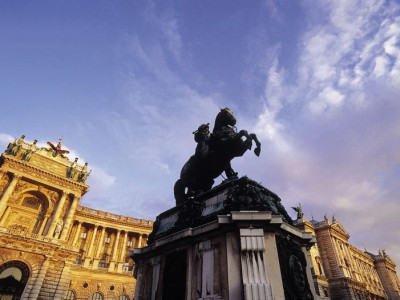 For over 28 years La-Bohème has been providing high-quality services in the areas of accommodation, transportation, guided tours and excursions, incentive and business travel.
Accommodation - In hotels from Prague to Bohemian spa towns, in historical towns of South Bohemia as well as in the business centers of Moravia, we have prepared great deals and special offers in cooperation with our long-term partner hotels. Our portfolio ranges from three to five-star accommodation, from small design to large business hotels.
Transportation - Limousines, small vans, coaches of all sizes, private or group transfers, with or without the assistance of local guide, all of that features in our extensive offer. We can also book tickets for public transportation: trains, buses, even flight tickets can be arranged for competitive prices.
Booking of events - Are you looking for a cultural or sports event in or outside of Prague? We can help you to arrange it.
Sightseeing tours and excursions - Prague city tours, Cesky Krumlov, Karlovy Vary, castles and spas of the Czech Republic: we can arrange private guided tours, or take you on a regular tour with a reliable certified guide.
Guiding services - Whilst in the Czech Republic, why not allow a local guide to show you around some of the area's most significant and fascinating sites? Our experienced guides can take you to and through all of them, provide you with the locals' insider tips and make your experience in the Czech Republic truly special.
Sport and leisure packages - If you are confused by the vast offer of things what you can do in the Czech Republic, you will certainly be happy to discover prearranged packages that will help you get the most out of your stay, should you choose spa, historical castles, or, lets say, Jewish heritage as the centre of your attention.
Tailor-made programs - We are happy to work in a close cooperation with the clients, to meet their requirements and wildest dreams is a welcome challenge. As a result, each tailor-made program is clearly focused on the specific needs of the individual client and leads to mutual satisfaction.
With our partners and partner hotels we can arrange also the accommodation and services in Central Europe.
Austria
Germany
Hungary
Poland
Slovakia