Austria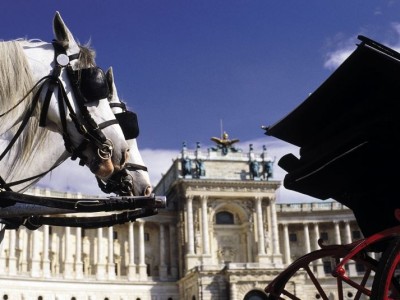 Vienna gives the impression of an elegant lady dancing in the rhythm of waltz. It represents the best of the Austro-Hungarian Empire and due to its pleasant, welcoming, yet conservative atmosphere it is claimed to be one of the cities with the highest quality of life.
What to see:
The Viennese sights date back to the imperial times when the town ruled the whole Austro-Hungarian empire and most of them are located in the centre of the city, so that it does not take the visitor long to see them all. Most of the sights are situated along the Ringstrasse, a boulevard that encircles the centre of the town.
The Schönbrunn, the most famous of the Austrian castles, used to serve as the summer residence of the Emperor's family. During the season, the family dwelled in Hofburg, which now guards the priceless crown jewels. Another must to see is St. Stephen's Dome in the very centre of Vienna which belongs to the most important gothic religious monuments in Austria. Rathaus, the seat of the mayor and city council, is a beautiful neo-gothic building surrounded by the garden Rathauspark. The lovers of modern architecture cannot miss the opportunity to see the Hundertwasserhaus, built between 1977 and 1986. The facade features all possible colors, tiles and mosaics, each window is of different shape and size.
What to do:
If you like big amusement parks, Prater is the right place to go. Built on 1766 by the emperor Joseph II, it still boasts numerous attractions, including the 64 meters tall Wiener Riesenrad offering spectacular view of all Vienna. You should not miss typical Viennese coffee in one of the classical cafés in the historical centre of the city.