Our event - ENI ITALY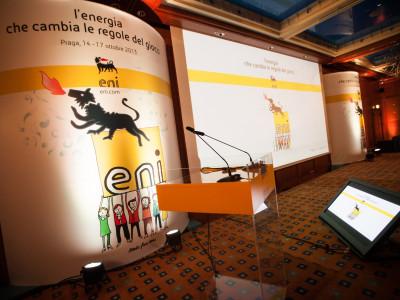 Annual conference of the company ENI ITALY was held at the INTERCONTINENTAL hotel.
Conference took place in two days and participants had a very busy schedule, but in the evenings was for them always ready an interesting program with dinner.
First evening the guests had a traditional dinner at the Prague Castle in restaurant Vikarka, where they tasted the traditional Czech cuisine.
Second evening, guests had an opportunity to ride the historic tram, which brought them to Rudolfinum, where was prepared a gala dinner with music.
The last farewell party was prepared in a luxury restaurant with a view of Prague Castle and the Charles Bridge in the restaurant MLÝNEC. Guests there tasted the traditional czech meal named Svičkova "sirloin in cream sauce with dumplings" made and served in a very modern way.
Guests praised in particular the high quality of meal, for all that was a great gastronomic experience.
Great praise also came to the organization of the event which took care Gabriela Manunzio. Of course, with great support of Italian speaking guides who provided assistance throughout the all duration of the conference and accompanied the group in the evenings.