Prague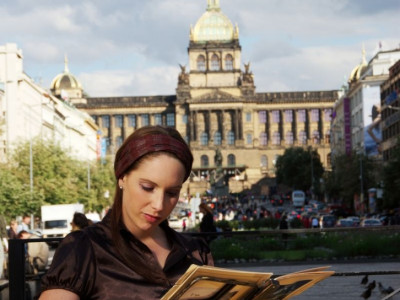 Prague - the capital of the Czech Republic, the city of a thousand spires and the heart of Europe, as we like to call it, is a lively city with magnificent sights from all periods of the European history starting in the Romanesque period.
What to see:
The Prague historical city centre consists of three main parts: The Old Town with the Jewish Quarter, New Town (do not let be confused by its name, as this part of the city was founded in 1348) and the Lesser Town with the largest coherent castle complex in the world, the Prague Castle.
The Lesser Town in connected with the Old Town by the famous Charles Bridge lined by baroque statues and with a great view of the town. Other sights that should not be missed by any tourist are St. Vitus Cathedral, the most stunning example of Top Gothic as well as pseudo-Gothic architecture and rose windows decorated in art-nouveau style located at the Prague Castle, the astronomical clock on the Old Town Square, a beautiful example of artistic skillfulness of Gothic artists. Every hour on an hour you can watch together with crowds of other tourists the procession of saints above its elaborated golden clockwork. Close by the square you would find the Municipal House, the most spectacular art-nouveau building in the town.
If you like walking around the town, you will be happy to find out that Prague is a green city with lots of parks in which you are welcome to lay down and take a little rest while you watch the river (Kampa park), enjoy beautiful view of the red roofs of the Lesser town (Petrin park), or savor the silence in the very centre of the town, the hidden park right under the Castle, Jelení příkop- the Deer Moat.
What to do:
There is something for everyone in the thriving city of Prague: music clubs offering the best of dance music, discotheques, jazz bars, operas, black theatre, museums, galleries, and much more. While in Prague you should not miss a performance in Laterna Magika, a theatre performance that enchanted the public during the Expo in Brussels in 1958, river cruise which can be combined with lunch, romantic dinner, or simply coffee and which shows you new surprising views of the town.