Czech republic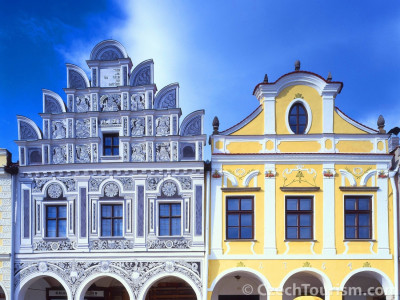 Are you looking for the exceptional place suitable for your active vacation which is imbued with history?
Welcome to the Czech Republic! You will have no time to be bored.
Thanks to the location in the heart of Europe the Czech countries were the place of the trade routes, clashing and mixing of cultures, especially Germanic and Slavic. This all facts affected the local culture as well. The country's location in a temperate climate with a plenty of mountains and water then give rise to a wonderfully picturesque landscape, which features pristine natural parks, the richness of local fruit varieties and even exquisite Moravian white wine that is slowly getting into the public awareness.
Incredible is the concentration of castles, fortresses and other monuments. In every city and town you can find something to explore, each region is able to offer you something. In South Bohemia in Třeboň area enchants pond system, or Czech Krumlov, located in the Sumava mountains. In northern Bohemia, you can indulge in the winter and summer sports in the highest Czech mountains Krkonoše, taste the local cuisine and admire the beauty of wooden buildings. Southern Moravia offer you bike rides on wine trails to admire the beauty of many folk traditions, customs and holidays. And in the Central Bohemia let be enchanted by majestic castles. Your trip finishes in the capital city - Prague - with which you will not want to say goodbye.
The big advantage of the Czech Republic is its great access within Europe. Thanks to not so big area you do not waste your time by traveling. A rich cultural program will not allow you to get bored.
Václav Havel Airport Prague is a famous not only by a great variety of connections but also high quality of services.
Do you know where to start? Would you like to advise what you can see in the limited time?
Do you wish to open the door to meet remarkable experience.
Pay attention to our offer!