Slovakia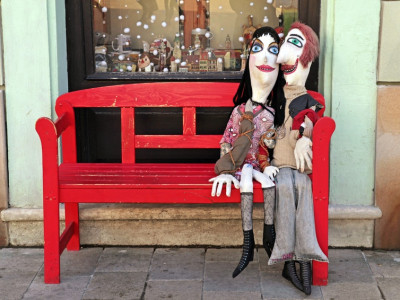 Bratislava is the capital of the Slovak Republic. It lies on both banks of the Danube River.
The symbol of Bratislava is the Bratislava Castle and also the architecturally interesting New Bridge (built in the late 20th century), spanning as one of the five bridges across the Danube.
The whole city is situated in the northwestern part of the Danube plain, in the foothills of the Little Carpathians, near the confluence with the rivers Morava and Danube.
What to see:
Bratislava Castle is a complex of buildings in the historic complex, which occupies the top of a hill on the south-western promontory of Small Carpathian ridge on the left bank of the Danube in Bratislava. Castle is dominated by the monumental building of the former royal palace forming an inherent panorama of the capital city of Slovakia. Its role in the history of Great Moravia, Hungary, Czechoslovakia and modern Slovakia introduces Bratislava Castle as a significant monument of social-historical development in the Central European area.
What to do:
St. Martin´s Cathedral is a building in the historic zone of Bratislava. It is the most important and the largest church in Bratislava and one of the largest in the Slovak Republic. The Cathedral is the one from the most significant dominants of Bratislava and the second the most popular tourist objects of the capital except the Bratislava Castle.
The Michaels´s Tower and Michael´s Gate are the ones from the most famous sights of Bratislava. The tower is 51 meters high and is one from the oldest and the best-known symbols of Bratislava. Michael´s Gate from the 14th century is the only one of the four original gates of the town´s fortification remaining till today.