ZDUCHOVICE RESORT.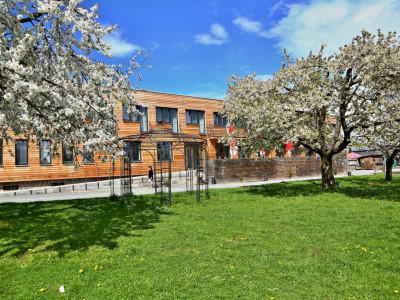 21.05.2020, Administrátor
Zduchovice Resort is a modern leisure complex situated near the town of Pribram, offering quality facilities for all kinds of social events (weddings, parties, team-buildings, training etc.), and sports events.
Regularly football matches and equestrian camps are organized. During the year many various gastronomic and social events take place in this resort.
Complex Resort Zduchovice consists:
equestrian center

guesthouse Jezerná

guesthouse and the restaurant U Švarců

the castle Zduchovice

400 hectares of land with its own pond and woods
Zduchovice Resort is situated almost in the middle of the magical triangle which is formed from the Castle Zduchovice, ruins of the royal castle Kamýk and mysterious hill Jezerná with the rest of the celtic fortress and the torso of the baroque chapel.